Cancer Can't Inc. EIN # 83-4170082
The Cancer Can't team was founded to bring together a community of people who are passionate about helping those living with or recovering from all types of cancer. Through raising awareness & hosting fundraising events, the Cancer Can't team provides financial assistance, and support of all types, to patients and their families affected by this disease.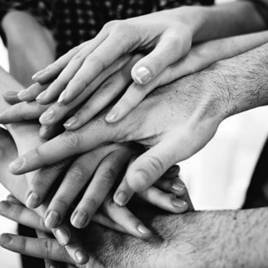 We wanted to come out of this intense journey with something tangible, something positive, that we could take away from cancer...
"The strength that lies within us, sometimes layers and layers deep, when paired with an abundance of support from family, friends, and community is enough to win the battle. It's not always easy to find that strength, but the power of support, encouragement, and inspiration are enough to push us through the hardest of times." - Meghan Smith